Santorini is preparing for the tourist season, which generally kicks off with Orthodox Easter. It's an exciting time as the streets begin to bustle again and many shop owners prepare to welcome tourists. While the weather is still chilly at 10-25 degrees Celsius (50-77 degrees Fahrenheit), it's still a great time to visit the island and take in all it has to offer. You likely won't be doing any swimming at the local beaches, but it's finally warm enough to enjoy a stroll and perhaps dip your toes in the water. Thankfully, crowds will still be minimal as the tourist season starts. So if you've never been to Santorini, it's a great time to explore freely and take part in these events.
Orthodox Easter
The Greek Orthodox Easter celebrations are incredible on the island. Throughout Holy Week or the week leading up to Easter, you'll smell incredible baking throughout the towns and get to watch important rituals including preparing dough for Melitini and for Tsoureki.  On Good Friday (April 14, 2023), you can take part in the epitaph walk. The coffin of Jesus is carried through the villages of Pyrgos and Akrotiri in solemn remembrance of the important events from Good Friday. Villagers at Pyrgos and at Akrotiri will place flames in small tins to illuminate the procession. Rooftop flames create an incredible view as you approach the villages. People from all over will visit Santorini to take part in the epitaph walk in every village available. Those who take part in the walk will carry lit candles, further adding to the solemn atmosphere. Afterward, participants enjoy vegan meals in line with Greek Orthodox fasting for Holy Week, which involves abstaining from alcohol, meat, fish, and dairy. While that might sound limiting, you'll have an opportunity to try some classic Greek dishes, including fava beans. On Easter Sunday (April 16, 2023), you can attend the Orthodox Metropolitan Church of Santorini in Fira. The incredible church was built in 1827 but restored in 1956 after earthquake damage.  From here, you can see some incredible views of Santorini, including the caldera and volcano. Whether you attend Easter services or not, just taking in the stunning architecture the church boasts will be an experience.
While it might be too chilly for the beach, you can visit the hot springs and enjoy an incredible sunset on an evening cruise. You'll also get the chance to climb to the top of the volcano on Nea Kameni Island. The cruise picks up and drops off travelers from many hotels so you don't have to worry about transportation.  Dinner is buffet style and includes pork rolls, tzatziki bread, seasonal fruit, local wine, and more.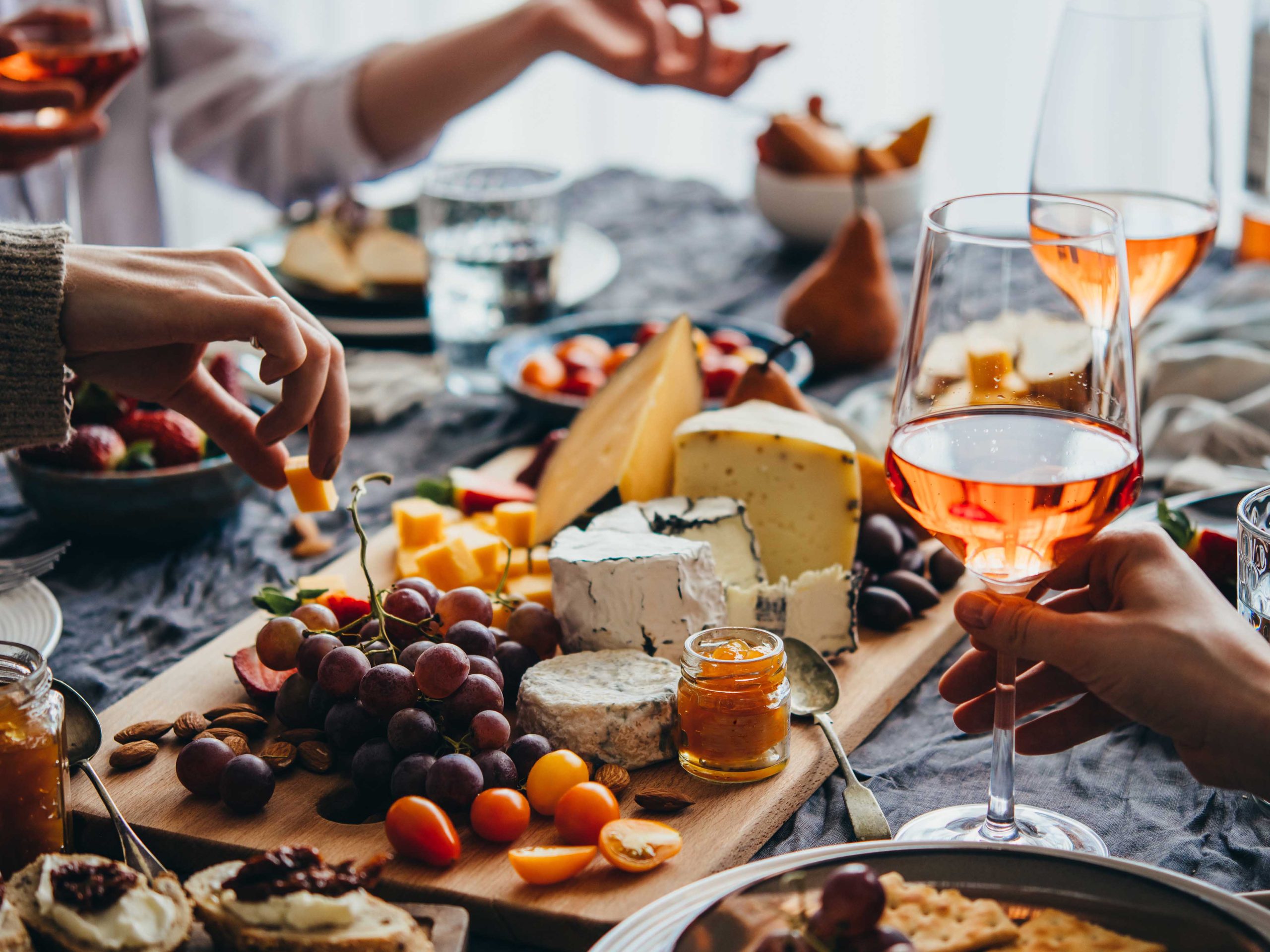 Learn all about winemaking before heading to one of the many local wineries for tastings. Review historical exhibits as you step into the shoes of the local winemakers.  The tunnel museum's setting is unique as it is inside a natural cave, giving it a labyrinth feeling. Travel eight meters below ground to enter. It took 21 years to build the wine museum thanks to its unique location.  Eager sippers can visit the on-site boutique winery to get started sampling the local fare before continuing on to experience one of the 15 wineries on the island. The winery with the best view is Santo Wines while Domaine Sigalas offers a quieter setting. If you want a guided experience, take part in the half-day tour of 3 wineries with tasting. This small group tour gives you the chance to sample 12 wine styles while enjoying cheese and snacks. Or you can combine wine tasting with a stunning Santorini sunset with the Sunset Wine Tour with Pickup and Guide. The tour includes 12 wine tastings.
Go Fishing
Because Santorini is an island, it's well known for its fishing and incredible fish dishes. You can rent equipment and go fishing or take part in a tour that includes a meal. The Santorini Traditional Fishing Trip and Fresh Fish Lunch offer a five-hour experience in small groups of eight or fewer.  You'll board a traditional wooden boat and head out on the water with a Greek fisherman. Even if you aren't into fishing, you'll love the stunning views of the Santorini coastline. In addition to your fish lunch, you can also enjoy snacks and beverages on board the boat.
Experience Volkan On the Rocks Cafe + Cinema
Sadly, you'll be in Santorini before the open-air cinema (CineKamari) opens for the season in May. But that doesn't mean you can't enjoy a neat experience. Volkan on the Rocks Café and Cinema has it all and overlooks the water from Fira.  They also offer four locally brewed beers alongside classic savory Greek dishes. Enjoy the sunset before the outdoor cinema opens. You might also see a wedding at this popular venue. There's also a contemporary art gallery on site that brings in Greek and foreign artists.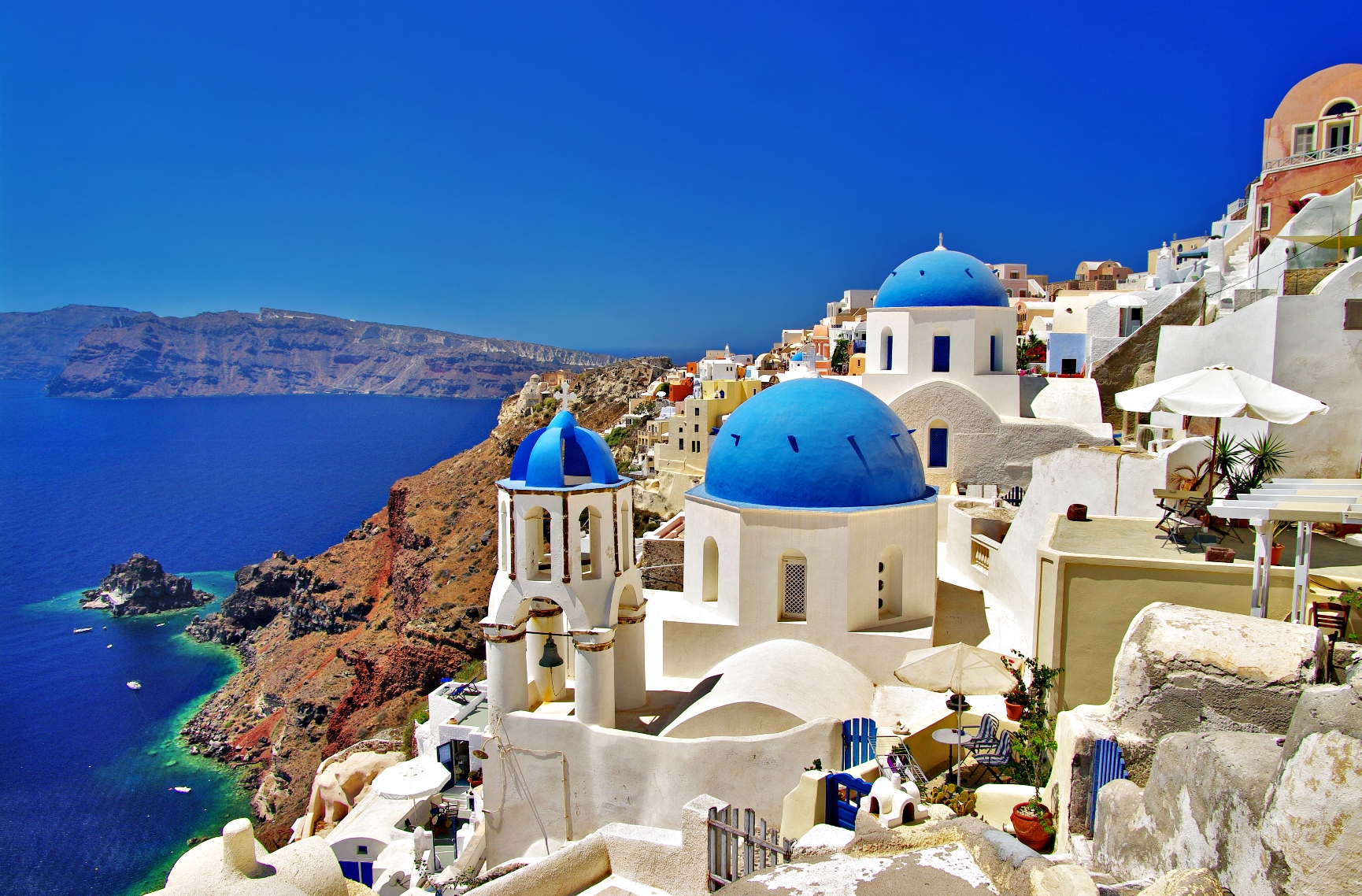 Whether you're a beginner photographer or experienced behind the lens, the private photography tour offers stunning views of the island. Perhaps you're just traveling with a photography hobbyist and want to see the island in a unique way. This tour offers the perfect opportunity.  You'll visit three key locations, including the village of Oia, the village of Pyrgos, and Vlihada Beach. Oia is known for its breathtaking views and Pyrgos offers neat shots of the little streets and a Venetian castle. 
See the Island on Foot
While there are plenty of tours available to take you around the island and partake in incredible experiences, nothing beats seeing the island on foot. The best way to do that is the Caldera Hike from Fira to Oia. You'll want to be in decent shape and have good walking shoes with you. The hike takes 2-5 hours depending on how fast you walk or how often you stop to take in the views. With the weather finally warming up on the island, it's the perfect time to spend more time outside enjoying all that Santorini has to offer. Stay on the path along the edge of the caldera. April is the best time of year to complete the hike because it isn't too hot yet and you have to be worried about heat exhaustion. Plus, after you've filled your days with exciting tours and wine tastings, it's nice to take part in a more low-key and free activity.
Book Your Spring Trip to Santorini
With the tourist season getting started, it's a great time to book travel to Santorini. The Fisherman's House offers a unique setting in Akrotiri that helps you avoid the crowds and hubbub of the tourist season. The truly Greek setting offers an incredible experience at a family-run property complete with a swimming pool and bar. Enjoy a complimentary continental breakfast served in-room each morning. Enjoy free on-site parking alongside a helpful hospitality team that speaks both Greek and English. Prepare to see the island with ease from bikes that you can rent for an additional charge.  Book your stay in an authentic setting now.
Further Reading: