If you're wondering where to party in Santorini for a birthday or other celebration, this listing will help you prepare for a fun, memorable party. Whether you're looking to host a Santorini pool party or you want something more secluded and quiet for your birthday in Santorini, there's certainly something for you on the island.
Here's a look at how to celebrate your birthday while visiting Santorini with options for the perfect atmosphere to meet your needs. 
Is Santorini Good for Partying?
Santorini is home to several bars and clubs. And one unique way to celebrate is to relax at one of the beachside bars near Perissa. 
Tango Bar is known for hosting parties with fun DJs. No matter where you go though, the parties won't get as crazy as those in other parts of Greece, such as the island of Mykonos. 
The party bars tend to be small, which means they are packed. You might find that bar hopping helps provide some options and change in scenery to make the day more memorable.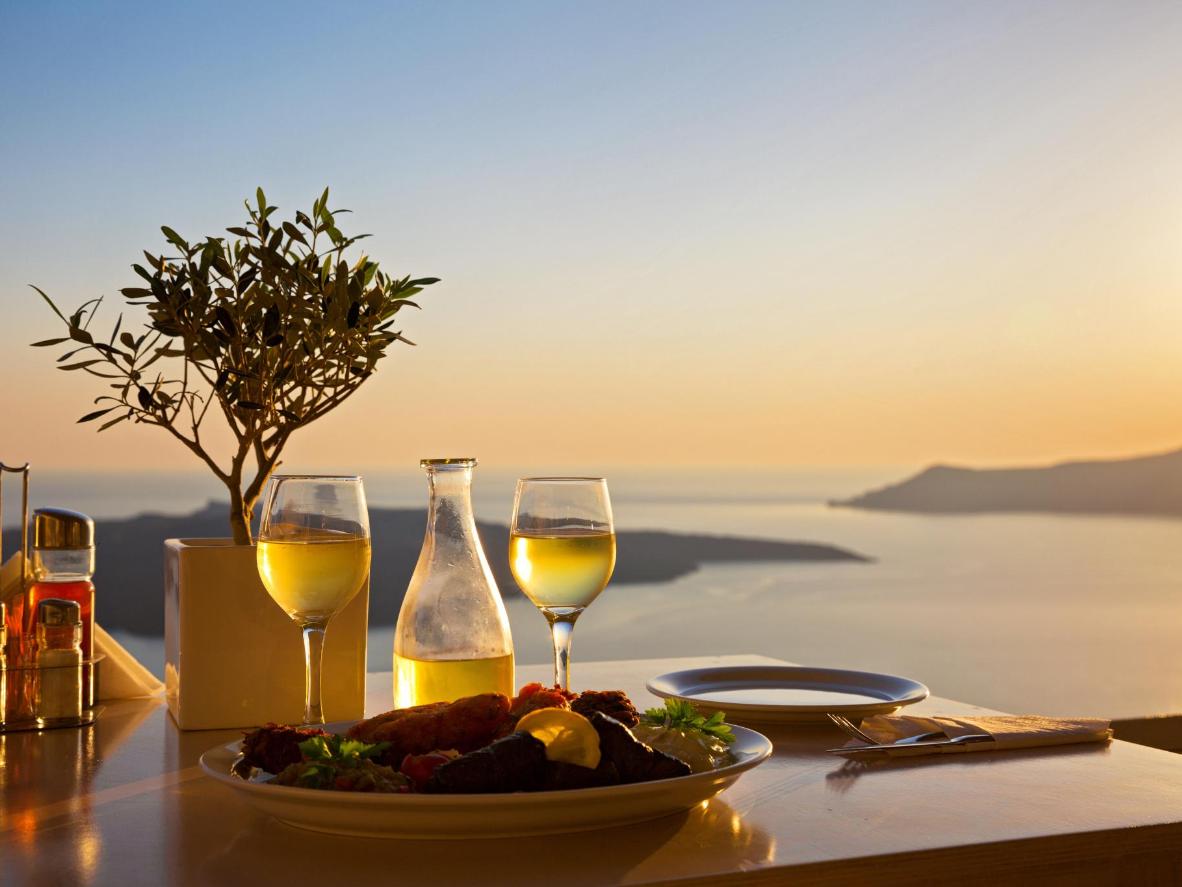 As a tourist town, most venues are all about making your stay memorable. So whether you're looking for a quiet evening with dinner, sunset and a slice of cake, you'll certainly have no trouble finding your type of party scene in Santorini.
Santorini Birthday Party Accommodations
Accommodations range from quiet and quaint to large and commercialized. You can choose your atmosphere first and then review other aspects of the accommodations. Here's a look at some of the various tones you can set for your Santorini birthday with your overnight stay.
1. The Fisherman's House: Quiet Relaxation Away from Crowds
If your goal is to stay away from the more touristy areas and enjoy quiet relaxation, Akrotiri is well known for being the village to stay in. The Fisherman's House welcomes guests and enjoys the opportunity to make your stay memorable. 
You'll be close to the White Beach, which is also one of the less touristy beaches where you can relax and enjoy your stay. Or visit the Red Beach to see its unique landscape.
One reason why the stay is so quiet and comfortable is that it is a family-run property. The family takes great pride in welcoming guests from all over the world and showing them Santorini's beauty. 
You'll get a delicious and fresh continental breakfast served to you in your room each day as part of your Santorini celebration. You can order room service for other meals as well or get out and enjoy the local fare. If your party includes your four-legged friends, pets are welcomed upon request, though you might pay an additional fee.
The Fisherman's House is the ideal location for a pool party in Santorini. The private pool has a stunning view with a pool bar to help you take your celebration outside.
Coffee drinkers find the brew the guesthouse serves excellent! So know that you'll have the caffeine to get started and explore the island. 
2. Grace Hotel: Private Santorini Greece Party Venue
When welcoming guests to a party in Santorini, you'll need space to gather and set the right atmosphere. Grace Hotel sits on an ancient cliff just above the Aegean Sea. The hotel offers ideal places to gather with friends and family for any type of celebration. 
You have two options for events at Grace Hotel: 363 Lounge and The Villa. 363 Lounge seats 40 and The Villa 15. Whether you're looking for a close intimate gathering or a large party, you can make it happen here.
The champagne lounge puts you outside with panoramic views of the Aegean Sea on the hotel's second level. You can watch the stunning island sunset while celebrating the special occasion. 
The Villa is a split-level terrace with a private swimming pool, gazebo and fireplace. It is one of the largest special occasion villas on the island. You'll have a private residence to relax and enjoy your stay with all the best amenities.
3. Katikies Hotels Greece: Unique Excursion-like Santorini Party
Make your birthday an experience with Katikies Hotels Greece. Go on a private excursion with up to seven other guests where you'll set sail for an unforgettable celebration. 
Enjoy cake and champagne as you toast to the year ahead while watching the Santorini sunset. The experience also comes with a lunch and dinner basket as well as wine, water, soft drinks and other beverages. You'll get transfers to and from your hotel included in the package.
When staying with Katikies Hotels Greece, you have five accommodations to choose from, all with a different atmosphere and varying amenities. But all include views of the sea as you soak in paradise.
Best Party Places in Santorini
When celebrating a birthday in Santorini, good dessert is a must. When partying on the island, consider visiting one of these famous dessert shops.
Confetti Dessert Boutique
Whether you're looking for an outstanding brunch or fresh, flaky pastries, you'll find it at Confetti Dessert Boutique. The cake and ice cream are exceptional and you'll find the staff quite welcoming and accommodating no matter your request. Macaron fans will rejoice at the selection and decadent treats. 
Kafenedaki tou Emboriou
When you need an afternoon pick-me-up and a sweet treat, visit this fun café. You'll find everything from homemade lemonade with ginger to traditional baklava. Run by traditional locals, the café is warm, welcoming and friendly. Pause and relax for a bit, perhaps learn of other places worth exploring in the area while getting rejuvenated for whatever comes next.
Santa Irini Bakery
If you forget to get a sweet treat for your loved one on their birthday, it's never too late at the 24-hour Santa Irini Bakery. You'll find a morning treat of donuts or the perfect celebration with ice cream and unique pastries. Enjoy fresh drinks, pies or homemade bread for the perfect birthday in Greece.
Lolita's Gelato
Some people just aren't big cake eaters. You should enjoy your birthday how ever you want with a sweet treat that mirrors your interests. Lolita's Gelato is some of the best gelato on the island. It is rich and creamy and comes in a variety of flavors to meet your needs. All flavors are made in-house.
Bakery Svoronos
Stop in for breakfast or lunch and a sweet treat as you explore Santorini. The bakery is open 24 hours a day, making it an ideal place to pop in if you're trying to catch the sunrise or looking for a place to stop in after sunset. Whether you're looking for just dessert or a full meal, this is the place to be in Fira. 
Booking One of the Best Places to Party in Santorini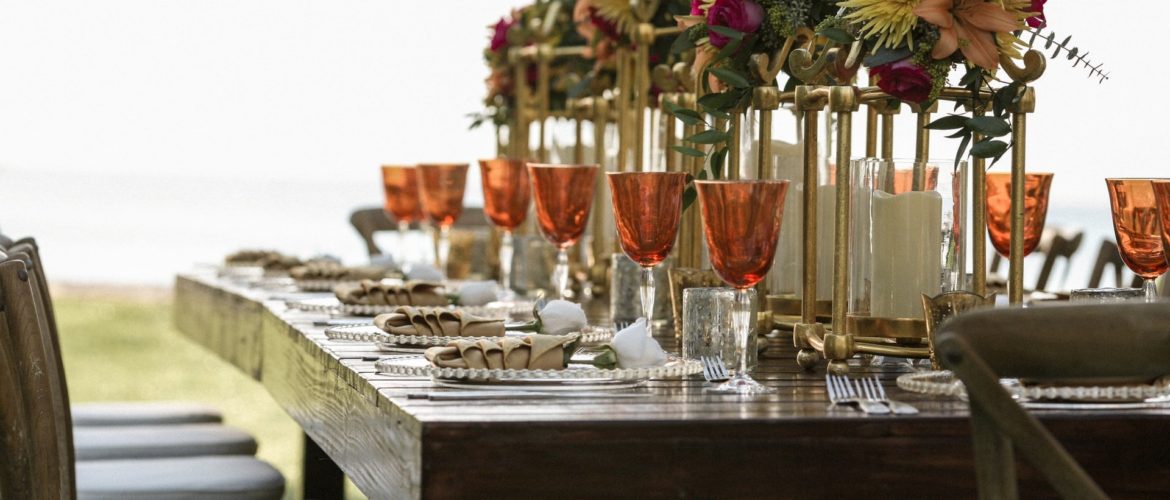 Now that you know the places to party in Santorini, you're ready to book your experience. For quiet solitude, friendly staff and a private pool experience like no other, book your stay at The Fisherman's House. With excellent rates, you'll have plenty left in your birthday party budget to visit the best pastry and dessert locations alongside booking excursions that perfectly meet your needs. Start planning your Santorini birthday celebration now and secure the best rates and your preferred room options now.
Further Reading: